Keep Cool While Driving In Jacksonville With Automotive AC Repair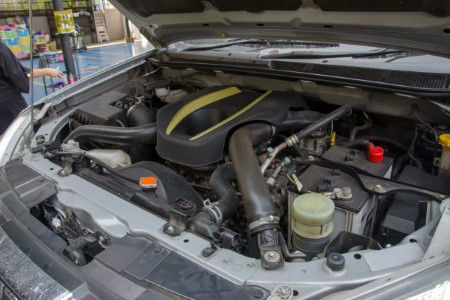 In addition to all of the other services that you can depend on All Craft Mechanical Services Inc. for automotive AC repair is another of our areas of expertise. We take care of Jacksonville residential, commercial, and industrial clients.
When it comes to automotive AC repair, you need to be sure you're getting high-quality work. It's vital to keep your system up and running, but also so it can operate efficiently and effectively.
From your personal vehicle to your commercial fleet, keeping the air conditioner in proper working order is critical. We'll help make this possible while ensuring that the repair work stays within your budget.
Using Tune-up Service to Your Advantage
One of the most effective methods to use for maintaining your system and avoiding more intensive automotive AC repair is tune-up service. When you partner with our top-rated HVAC-R team, you'll get the best performance and longevity from your air conditioner.
Your tune-up should include things like:
Cleaning the coils improves efficiency, and this causes it to cost less to operate and lowers the impact of aging, wear, and tear.
Because your thermostat is the brain of your HVAC system, you need calibration is to keep your thermostat running properly.
It's essential to be able to evaluate these parts to ensure that your entire system runs correctly.
The coolant is critical for your system, and this is also the perfect opportunity to check that all moving parts are adequately lubricated.
The ductwork is where a great deal of temperature-controlled air loss occurs unless it's regularly monitored for performance.
Getting Premium Service
The cooling system for the interior of any vehicle is as crucial as the system for a home or building. It's not just about keeping the conditions cooler; it's about maintaining a level of comfort that's healthy and safe.
So it doesn't matter if we're talking about a recreational vehicle or a work truck, the driver and any passengers have the right to quality temperature control. You need an HVAC-R expert to take care of your cooling system and keep it running efficiently and effectively.
Your AC system needs to be able to:
Cool and Dehumidify
Use Correct Amount of Coolant
Keep Passenger Compartment Comfortable
Operate Without Decrease in Capability
Avoid Waste / No Leaks
We'll work with you to keep your system running the way it should. Get in touch with us for the best automotive AC repair around the Jacksonville area.