Your Trusted AC Company in St. Augustine, FL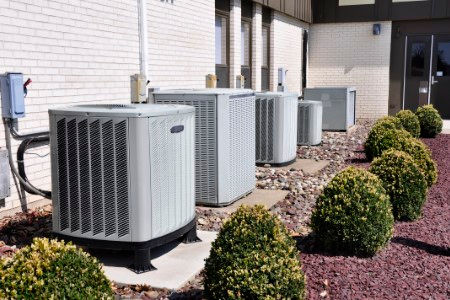 Part of being a St. Augustine homeowner is having service providers lined up for the various tasks that you'll need to be done around the home. Having a reliable AC company is an important part of that.
All Craft Mechanical Services Inc. is the company locals trust for HVAC-R work in St. Augustine. Founded by a third-generation industry technician, we're the experts to call for residential, commercial, and industrial work.
Taking good care of your air conditioning is especially important here in the Sunshine State. We rely on it here for a much longer duration of the year than in other areas, so it must remain in tiptop shape.
Heating Repairs Expert
It's hard to believe for anyone who lives outside of Florida, but anyone who lives in St. Augustine knows we do get some cold weather. Because of that, we need to maintain our heating systems with maintenance and repairs.
Some common AC repairs homeowners in our area have to deal with are things like:
Clogged Filter
Lack of Heat
Leaks
Moisture Problems
Mildew & Mold
It's surprising for homeowners to learn how much control they have over keeping their own air conditioning running. Tasks, like changing the filter and calling for repairs, promptly make a significant impact on how well your system performs.
Scheduling tune-up service each year is the best thing you can do for your AC system, and yet some homeowners skip this altogether. Let's work together to take good care of your cooling system so it can provide you with the quality service you deserve.
What Makes an AC Company Superior?
You don't just want to hire another run-of-the-mill HVAC company. Like any savvy homeowner, you want to hire the best.
So, how exactly can you determine if the company that you're considering is above and beyond the other contenders? What makes All Craft Mechanical Services Inc. a preferred local expert?
Experience speaks volumes for a professional in the industry. It's how you can gauge if a technician takes this work seriously or not. We're the result of a third-generation expert in the industry because this field of work is in our blood.
Please don't work with anyone who hasn't bothered to secure current licensure and insurance. They may claim this saves you money, but it also puts you at risk. If something goes wrong, it's your insurance that will have to cover the costs, and they may be unwilling to do so.
Take the time to read reviews and make sure the contractor is in good standing with organizations like BBB.
When it's all said and done, you'll find that we're the St. Augustine AC company to trust, so give us a call today.
Reviews & Testimonials on All Craft Mechanical Services Inc. in St Augustine, FL
There are currently no reviews or testimonials for St Augustine, FL. Check back soon!