The AC Company in Fleming Island That You Can Trust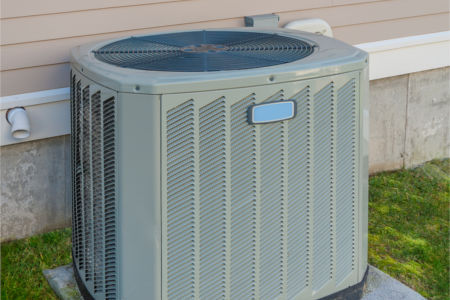 Choosing a Fleming Island AC company starts by doing your homework. It would help if you did a little research before settling on a company you want to trust to take care of your HVAC-R system.
We can assure you, though, that all roads lead back to All Craft Mechanical Services Inc.. We're the premier choice for service in Fleming Island and surrounding areas.
We're committed to building solid working relationships with our customers so that you always know who to contact when you need heating, cooling, and refrigeration work. Quality at affordable prices is how we've been able to continue to be a local leading service provider.
Services From Industry Experts
Imagine you have the option between two different Fleming Island heating and air conditioning professionals. One offers a variety of services, and the other one doesn't.
As long as they both have a good reputation, you should choose the one who can take care of all of your possible service needs. At All Craft Mechanical Services Inc., we can take care of multiple services, including but not limited to:
AC Installation
Heating Repairs
Heat Pump Repairs
Automotive Air Conditioning
We offer a variety of HVAC-R services for residential, commercial, and industrial clients. We're your one-stop-shop for the work you'll need to have done throughout the years.
You'll already be familiar with our work ethic and quality of service, making us the obvious choice for any service that you may need. It's a smart move for homeowners to establish a working relationship with a professional service provider, so you always receive consistently excellent results.
What Makes Tune-Up Service so Beneficial
With such a long to-do list, homeowners often make the mistake of ignoring the need to schedule tune-up service. Once you realize how beneficial this is to your heating and cooling system, as well as your household, you'll get more proactive about it.
The great thing is that all you have to do is get with us about scheduling a time, and we'll take care of the rest.
Tune-up service should be scheduled in the spring for air conditioning and the fall for heating.
Maintenance is an effective method of early detection, so minor problems don't develop into major repair needs.
When you keep your system running properly, it means lower energy costs each month.
The more energy-efficient a system is, the greener your household will be.
You can expect peak performance and maximum longevity from an HVAC that gets regular tune-up service.
If you own property in the Fleming Island area, reach out to us for AC company service.
Reviews & Testimonials on All Craft Mechanical Services Inc. in Fleming Island, FL
There are currently no reviews or testimonials for Fleming Island, FL. Check back soon!