Why HVAC Specialists Swear By Tune-Up Service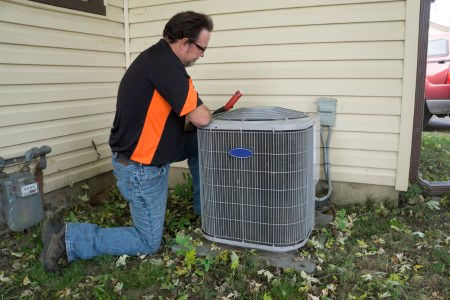 When you hire an AC company or heating specialist, you're probably taking care of repairs, right. While repairs are the most common type of service call we address, it's far from the only kind.
Smart homeowners who know the importance of preventative care realize they also need heating and AC tune-up service. That's because these savvy consumers are well aware of the value of investing in maintenance to prevent the need for a majority of repairs.
The ones who skip the tune-ups to save some money, end up spending all that savings and a significant amount more on emergency repairs. Find out more about why your HVAC expert will tell you that tune-up maintenance is the right way to go.
Tune-ups Are Beneficial for Your Heating & Cooling System
It's an essential step for long-term success with your HVAC to schedule annual maintenance. Ideally, it would be best if you had your heating checked in the fall, and your cooling checked in the spring.
Some of the reasons this helps your climate control system:
Energy-Efficiency
Better Performance
Extended Longevity
Reduces the Frequency of Repair Needs
More Comfortable Environment
Purchasing and installing a new system is one thing; continuing to follow up with quality maintenance is another. The upkeep is the key to keeping your heating and air conditioning system running properly.
In fact, when you acquire a new HVAC system, it comes with a warranty. That warranty comes with strict guidelines about keeping up with tune-up maintenance.
Failure to do so will most likely cancel out the warranty coverage. Plus, even if you invest in an Energy Star rated system, it's only going to be as energy-efficient as the maintenance invested into keeping it that way.
Over time, your heating and cooling may not perform as well. It's easy to write it off as aging, wear, and tear. Yet a well-maintained system should perform at peak performance and efficiency for years to come.
Finding the Right Pros to Work With
Locals here know that getting tune-up service is essential, but getting the right experts to take care of you is even more important. That's why All Craft Mechanical Services Inc. is the preferred company to contact for this and other related services.
Founded by a third-generation industry technician, we're dedicated to the customer experience. From the moment you make contact with us, you can expect the best experience.
All you have to do is call us now and put the best Jacksonville AC company to work for you. Schedule your tune-up service and begin protecting the integrity of your heating and cooling system.