All Craft Mechanical Services Inc.: Hilliard's Premier AC Company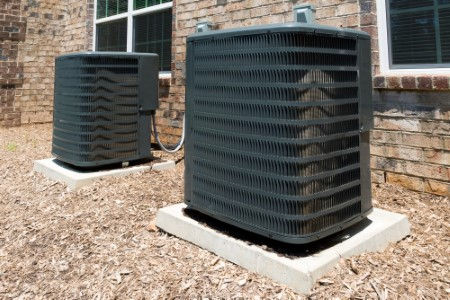 All Craft Mechanical Services Inc. works hard every day to remain a local leading Hilliard AC company. We know you work hard to keep your home in good condition, and that you work hard to earn the money you use to pay for home improvement services.
The least we can do is earn your business, and well as your trust and respect. Our goal is to build a working relationship with each customer we partner with.
It's about making sure we can assist you in maintaining your home climate system. You and your family should be comfortable, healthy, and safe inside your Hilliard home; we'll do our part to make that possible.
Commercial Refrigeration Pros
Hilliard business owners deserve the same level of high-quality service. Just think, if you're going to dine at any eatery, don't you want to know that their refrigeration system is being well-maintained?
So, if you own a business with a refrigeration system, don't you want to be able to promise your customers that you keep your kitchen up to code? The tasks we can take care of for you relating to commercial refrigeration include:
Walk-in Coolers
Self-Contained Units
Hoods & Exhaust
Make-up Air Units
Air Curtains
You want to ensure that your culinary space meets and exceeds code regulations. You also want your customers to feel confident about your commitment to providing sanitary and health conditions.
We'll assist you in making this possible. Functional refrigeration also ensures that you don't lose money on wasted products and inventory.
Investing in a quality refrigeration system and maintenance will make a world of difference. Call us today to schedule a superior service for your refrigeration.
What Happens When You Wait to Get Repairs
It's not uncommon for us to show up at a service call and have the homeowner admit there were red flags before the system brown down completely. There were odd sounds or foul odors, something to indicate a problem was lying in wait.
Most of the time, we can still fix the problem instead of resorting to replacement. However, you're taking an unnecessary risk when you procrastinate scheduling repair service.
Higher energy bills
More expensive repairs
More frequent repairs
Safety hazards
Need for premature replacement
Ignoring repair needs puts more strain on your HVAC. You can expect poorer performance and shortened longevity.
Make the call to us for Hilliard AC company service the moment you even suspect you need it. For the good of your system and to save yourself money, the sooner you call, the better.
Reviews & Testimonials on All Craft Mechanical Services Inc. in Hilliard, FL
There are currently no reviews or testimonials for Hilliard, FL. Check back soon!