All Craft Mechanical Services Inc.: Middleburg's Premier AC Company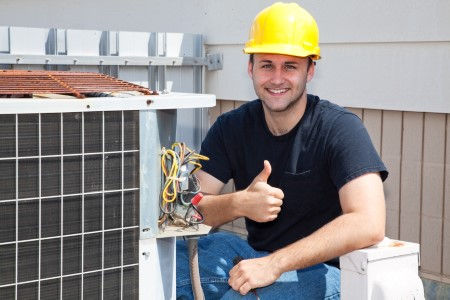 If you have a to-do list that includes finding a Middleburg AC company for repairs or another service, do you know who you'll call? It's only a daunting task when you get perplexed by the number of options there are to choose from.
How can you know you're making the right selection. One thing is for sure when you choose All Craft Mechanical Services Inc.; you'll know you've made a wise decision.
We're committed to taking the best care possible of our customers in Middleburg and beyond. We care about your home climate and comfort system as much as you do, we're just the ones who happen to have the skills to provide expert service for it.
Scheduling Heating Installation in Florida?
Here's a little something you should know about heating installation in the Sunshine State - not every HVAC-R contractor is suitable for the job. Since heating isn't in as high of demand in Middleburg, many licensed contractors never really get the required experience.
Our team is led by a third-generation technician, and our crew is current with ongoing training. We're as familiar with heating work as any other part of the industry. Shoddy labor can result in problems like:
Poor Performance
Lack of Sufficient Energy-Efficiency
Constant Repair Needs
Shorter Lifespan
Earlier Replacement
Contrary to popular misconception, heating installation is not a one-size-fits-all job. In fact, getting the incorrect size unit is one of the common mistakes contractors make.
Too large a heating system will cause it to produce in short bursts. Instead of consistent heating, you end up with heat pockets throughout the home.
When your heating unit is too small, it will have to cycle in an attempt to keep up constantly, and this drives your heating bills up. Plus, it puts a more significant strain on your system, causing repairs and the need for replacement before it should be time.
Building a Long-term Working Relationship With Your HVAC-R Contractor
The key to success with your heating and cooling system is taking good care of it. To accomplish this, you need a reliable professional to partner with, like All Craft Mechanical Services Inc..
We offer our customers tips for better ongoing care and will be there when you need us, even for emergency service. The wrong choice to call in a different HVAC-R contractor each time you need work done is how you end up with inconsistent and inferior parts and labor.
We're established, accomplished, and known for our dedication to customer satisfaction. Call today and get high-quality service from a Middleburg AC company, today, tomorrow, and any time you need it.
Reviews & Testimonials on All Craft Mechanical Services Inc. in Middleburg, FL
There are currently no reviews or testimonials for Middleburg, FL. Check back soon!