All Craft Mechanical Services Inc.: Amelia Island's Premier AC Company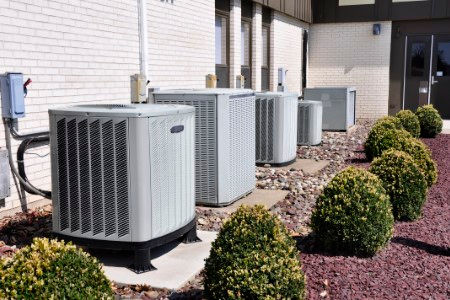 If you reside in Amelia Island, at some point, you'll need an AC Company. All Craft Mechanical Services Inc. is proud to be a top contender for a local HVAC-R provider.
Living in Florida means relying heavily on your cooling system in your home, business, and vehicle. Climate control systems aren't meant just to make you comfortable; keeping cool in the Sunshine State is about safety and good health too.
The work we do is instrumental in the performance and lifespan of your air conditioning system. You can feel confident that you've located the reputable expert to trust for heating, cooling, and refrigeration in the Amelia Island area.
Common AC Repairs
Any expert that has worked in the AC industry can easily tell you what some of the most common air conditioning problems are. Your system goes through more wear and tear here in Amelia Island, because it gets used more frequently during the year than in other parts of the country.
Thermostat Issues
Compressor
Refrigerant Leaks
Dirty Filters
Capacitors
Evaporator Coils
Drainage
Some of these are preventable, and some are inevitable. One thing that can't be denied is the fact that better HVAC-R service will result in better system performance.
This includes staying current with maintenance like AC tune-ups. Make it a point to seek out good value, which means high-quality work for a reasonable price.
Cheap work gets you poor labor and materials, but you'll be paying for it dearly down the road. Please don't accept inferior work, when you can call us and get to-of-the-line service.
Your Neighborhood Commercial Refrigeration Experts
Having a professional to help you take care of your commercial refrigeration system is equally as important as the type of system you select. How you choose the correct refrigeration is based on:
Available Space Inside Kitchen
Cuisine Type
Daily, Weekly, and Monthly Traffic
How Much Food Requires Cold Storage vs. Freezing
Proximity to Grilling Station or Cook Line
Next, make sure you have a reliable industry expert to assist you with everything, including installation, maintenance, repairs, and replacement. No matter how high-end your refrigeration system, it will only perform as well as the quality of work invested in it.
If the contractor you work with tends to cut corners, that's going to be reflected in the performance and longevity of your system. You're only doing yourself, your staff, and your employees a disservice by accepting inferior materials or service.
Contact All Craft Mechanical Services Inc. today for superior service from an Amelia Island AC company.
Reviews & Testimonials on All Craft Mechanical Services Inc. in Amelia Island, FL
There are currently no reviews or testimonials for Amelia Island, FL. Check back soon!